MEGGLE baguette
Rustic baguette
When we combine traditionally favourite flavours with modern ones, this irresistible MEGGLE baguette is created. MEGGLE Baguette Rustic is a rustic bread made of whole meal flour with a rich addition of MEGGLE butter with herbs. It is ready in the blink of an eye, and eaten even faster!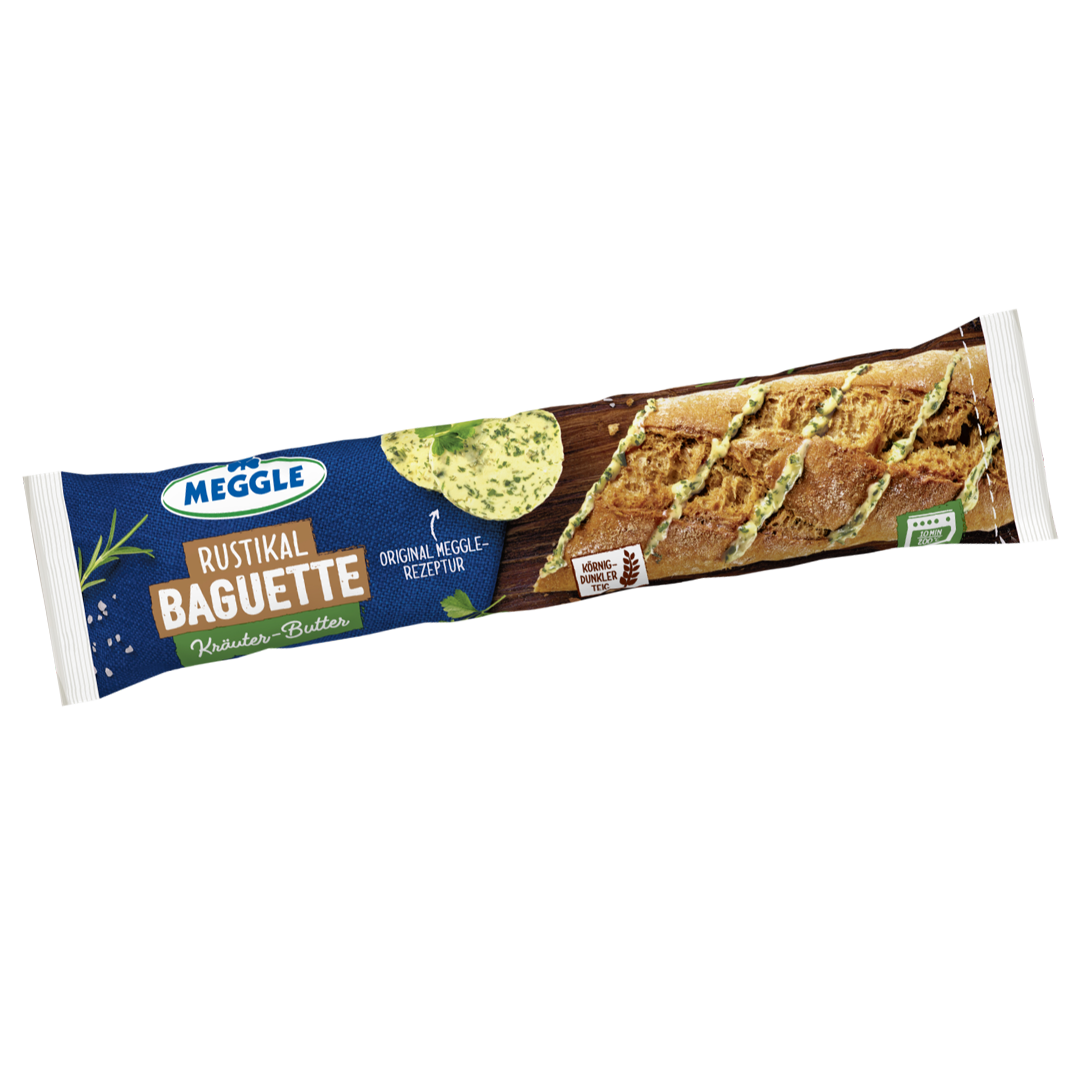 Nutrition facts per 100g:
Energy 1286 kJ / 307 kcal
Fat 14 g
Saturated fat 8,3 g
Carbohydrates 36 g
Sugar 2,8 g
Protein 7,1 g
Salt 1,40 g
Ingredients:
wheat flour, water, butter with herbs and garlic (butter preparation) 20% (butter, onion, parsley, garlic, salt, herbs, spices, starch, lemon juice concentrate, preparation of garlic aroma), durum wheat grits, wheat flour, wheat brans, rye malt flour, flax seeds, rye flour, barley malt flour, spices, salt, yeast, natural aroma.
Password protected content! Please enter password.
Other products