MEGGLE Vegan
Mediterranean Bread
MEGGLE Mediterranean bread is an aromatic bread baked on a stone, it has a crispy crust, and at the same time it is light and soft inside. A spread of Mediterranean herbs, finely coordinated with autochthonous olive oil, makes MEGGLE Mediterranean bread a favorite product for lovers of Mediterranean cuisine!
Our Mediterranean bread is 100% vegan, which is confirmed by the V-label certificate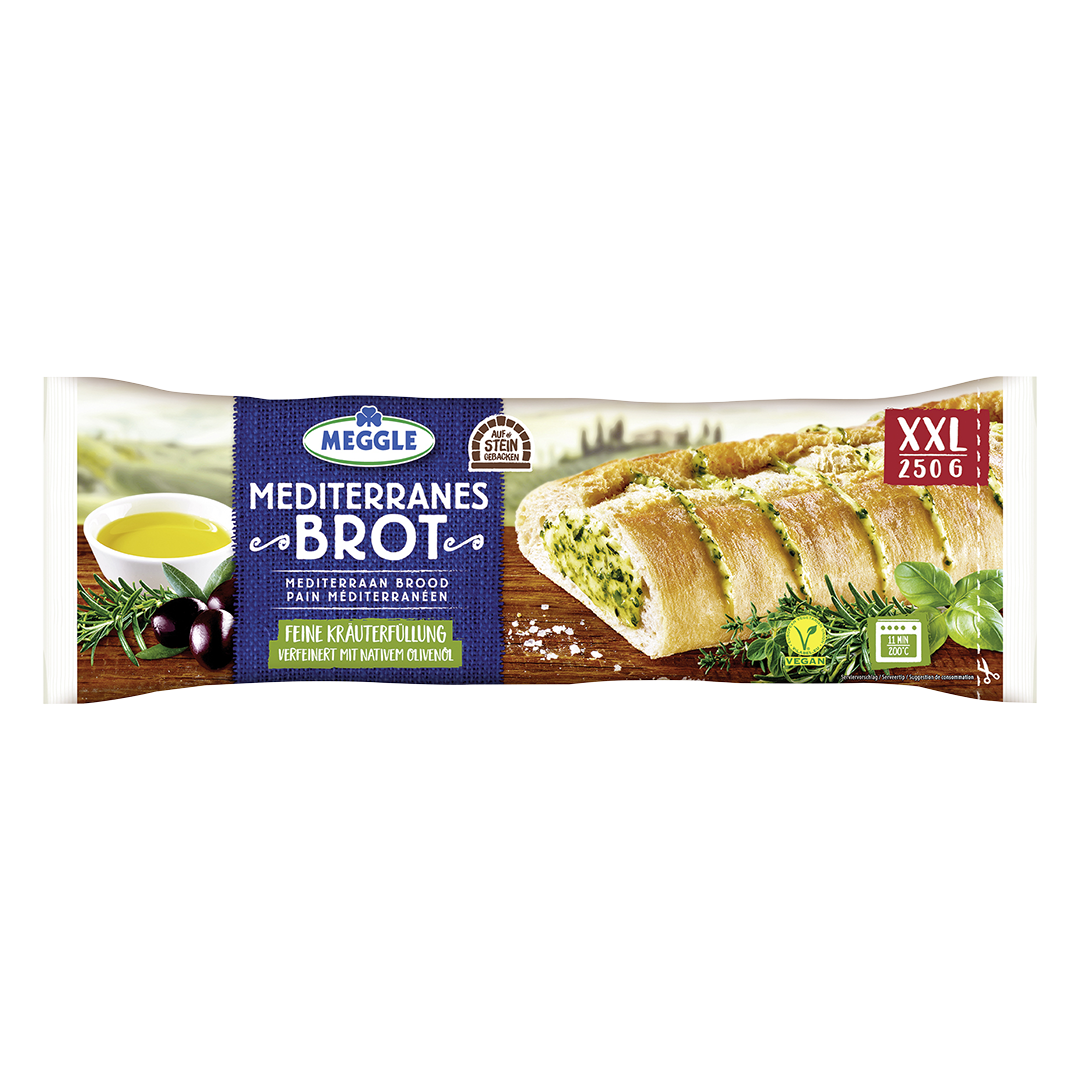 Nutrition facts per 100g:
Energy 1271 kJ / 303 kcal
Fat 14 g
Saturated fat 1,2 g
Carbohydrates 37 g
Sugar 2,5 g
Fiber 2,3 g
Protein 6,2 g
Salt 1,4 g
Ingredients:
Bread: Wheat flour, water, yeast, salt, rye flour, malted wheat flour, wheat gluten; Mediterranean herbs-crème 20 %: canola oil, water, garlic, virgin olive oil 10 %, herbs (basil, oregano, thymian, rosmary), salt, starch, modificed starch, lemon juice concentrate, natural herb flavouring.
Password protected content! Please enter password.
Other products