MEGGLE Vegan
Garlic Bread
MEGGLE Garlic Bread is a unique crunchy treat with a full-bodied, spicy taste: the two baguette halves are spread with a high-quality garlic cream. Natural ingredients such as aromatic garlic and fine oil ensure the intensely spicy note – guaranteed without flavor enhancers. Whether baked for ten minutes in the oven until golden brown or prepared on the grill: MEGGLE garlic bread is perfect as an accompaniment to all kinds of food or as a hearty basis for delicious snacks you can make yourself.
Our Garlic Bread is 100% Vegan and has the V-label certificate!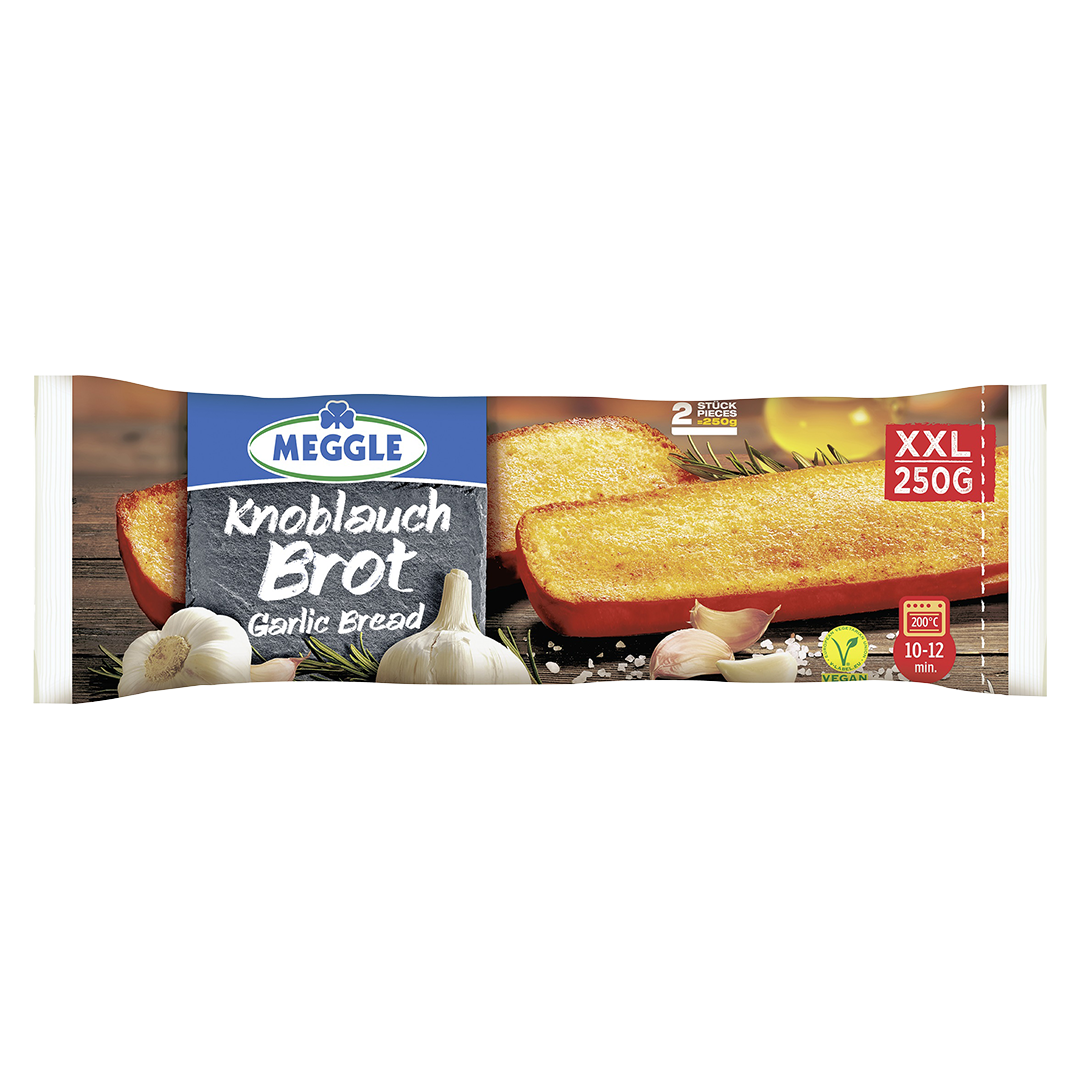 Nutrition facts per 100g:
Energy 1353 kJ / 323 kcal
Fat 15 g
Saturated fat 1,2 g
Carbohydrates 39 g
Sugar 2,5 g
Fiber 2,4 g
Protein 6,8 g
Salt 1,6 g
Ingredients:
Baguette: Wheat flour, water, yeast, salt, potatos flakes, rye flour, wheat malt flour, wheat gluten; Garlic-Cream 20%: canola oil, garlic, water, salt, starch, modified starch, lemon juice concentrate, garlic extract, curcumaextract
Password protected content! Please enter password.
Other products