Whipped cream
Whipped cream spray 21% mf
Resourcefulness is more than half of the culinary craft! To decorate and sweeten cakes, pastries, fruit salads, ice creams, desserts, puddings or add a special flavour to your coffee in a second, we have produced MEGGLE whipped cream spray. Before use, just shake it a little and the whipped cream is done! Look for MEGGLE whipped cream in a 250 ml can spray.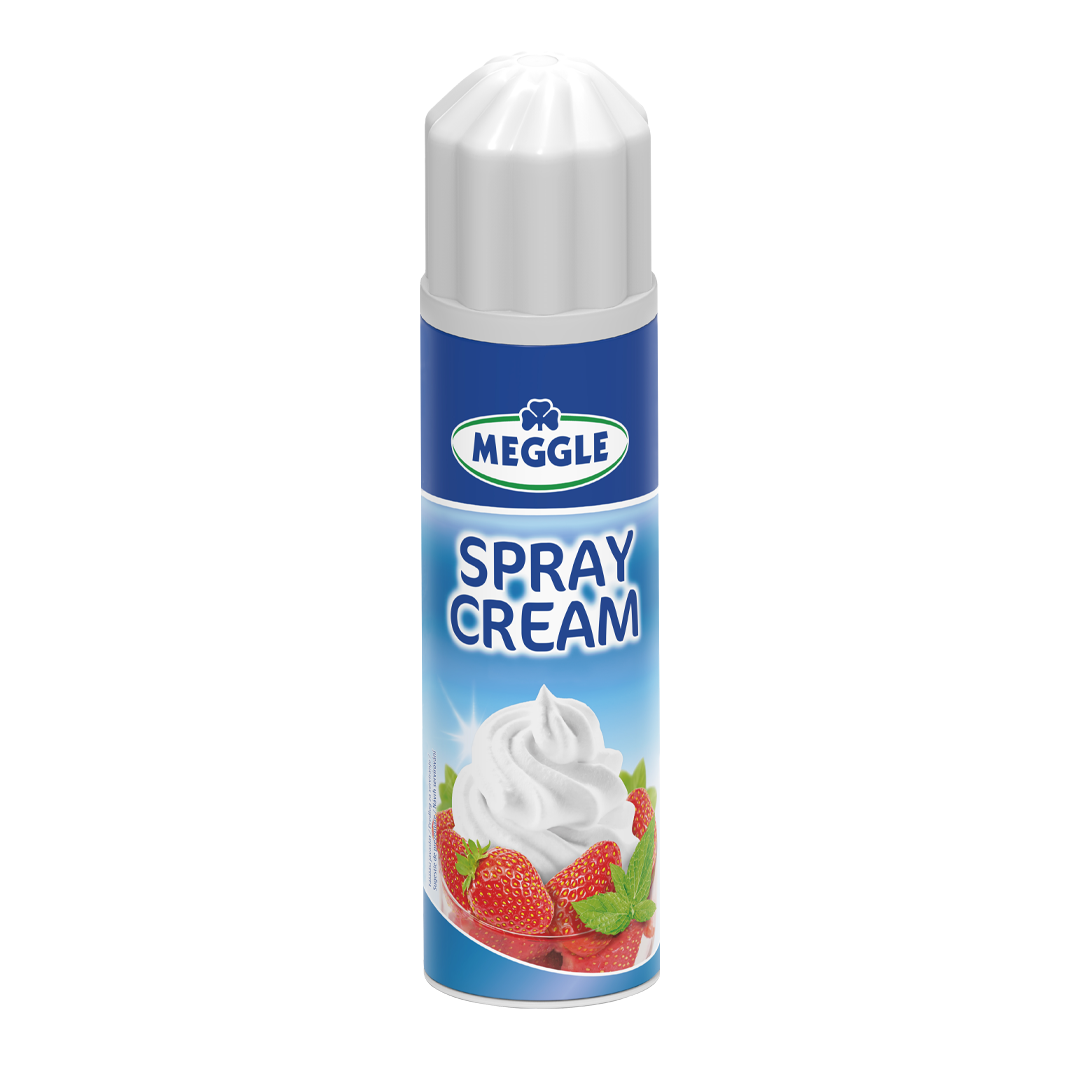 Nutrition facts per 100g:
Energy 1258 kJ / 301 kcal
Fat 22 g
Saturated fat 12 g
Carbohydrates 24 g
Sugar 6,6 g
Protein 2,1 g
Salt 0,1 g
Ingredients:
cream 69 %, glucose syrup 28 %, propellant: nitrous oxide; skimmed milk powder, emulsifiers: E 471, E 472; stabilizer: sodium phosphate, carrageenan; flavouring: vanilla.
Password protected content! Please enter password.
Other products