Sour cream
Sour cream 20% mf 850g
MEGGLE sour cream with 20% milk fat content is available in a 180 g cup. It is created for consumption with fresh cheese, but also for the preparation of your favourite culinary delicacies.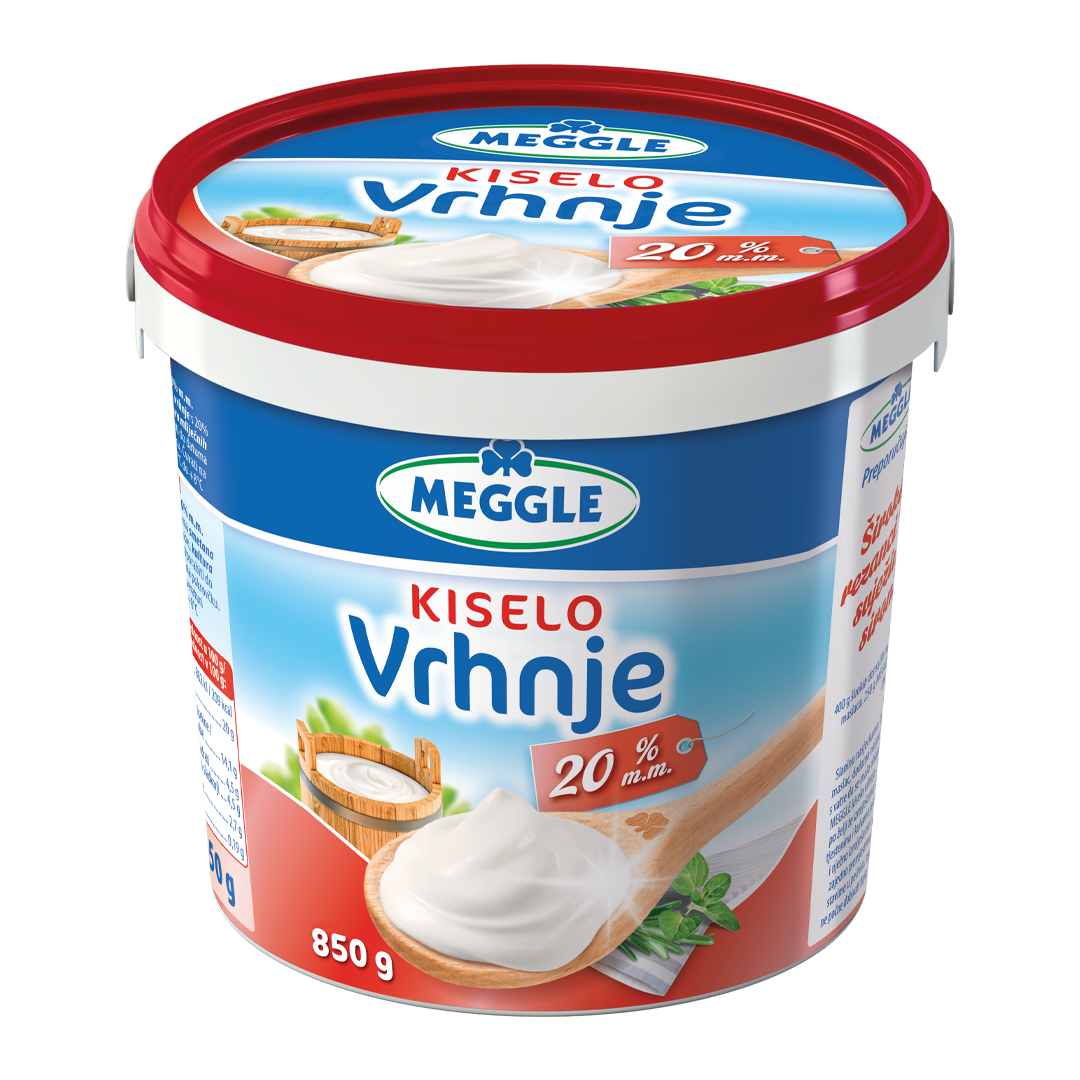 Nutrition facts per 100g:
Energy 862 kJ / 209 kcal
Fat 20 g
Saturated fat 14,1 g
Carbohydrates 4,5 g
Sugar 4,5 g
Protein 2,7 g
Salt 0,19 g
Ingredients:
pasteurised cream with 20 % fat, dairy bacteria culture.
Password protected content! Please enter password.
Other products