Sour cream
Sour cream 12% mf 850g
If you are, as we from the Gourmeggle family like to say, a real chef of your kitchen then we are sure that MEGGLE sour cream is often found in your fridge. The creamy texture and deep milky taste guarantee real enjoyment of taste. Look for MEGGLE sour cream in our 180 g cup or 850 g tub.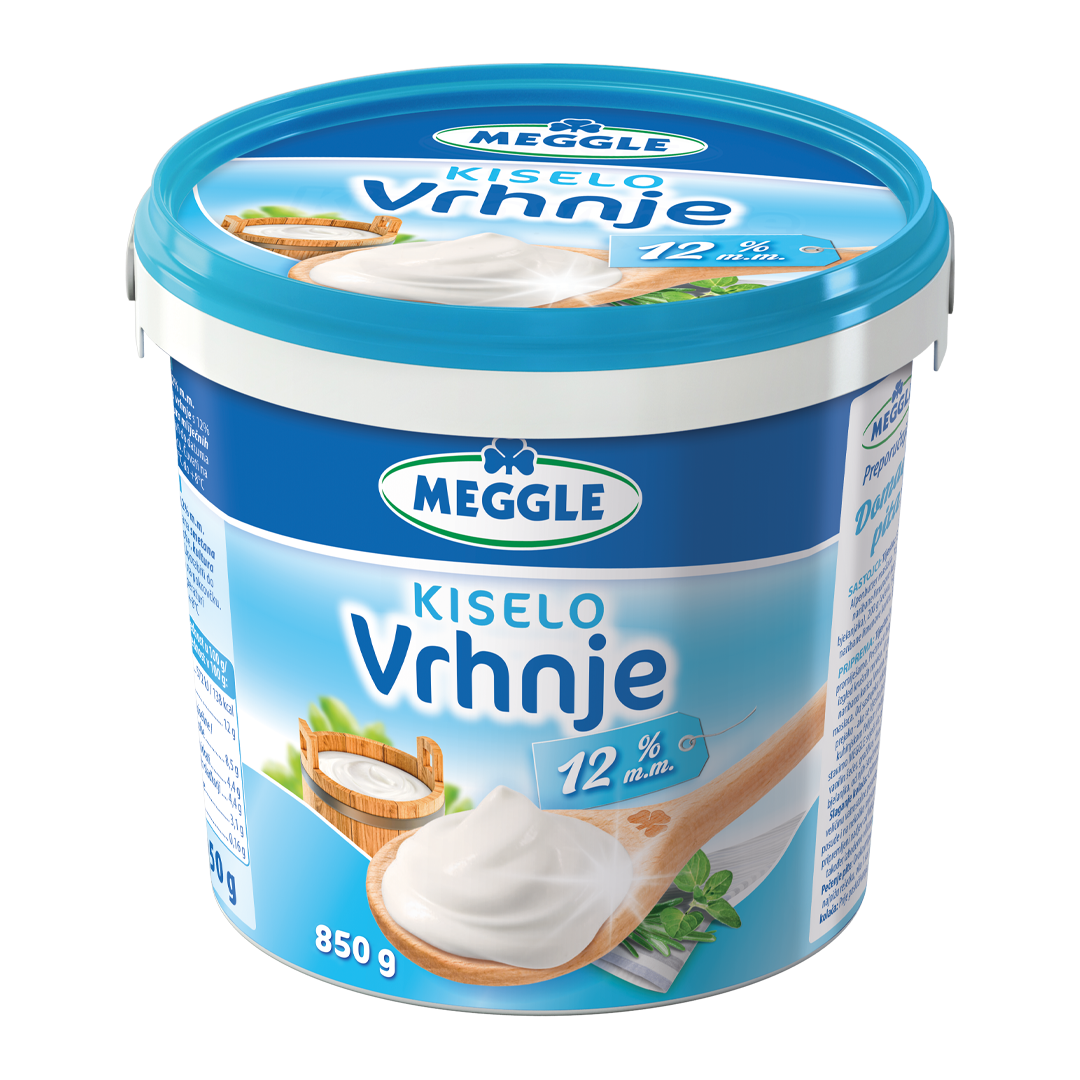 Nutrition facts per 100g:
Energy 572 kJ / 138 kcal
Fat 12 g
Saturated fat 8,5 g
Carbohydrates 4,4 g
Sugar 4,4 g
Protein 3,1 g
Salt 0,16 g
Ingredients:
pasteurised cream with 12 % fat, dairy bacteria culture.
Password protected content! Please enter password.
Other products