Fresh cheese
Mozzarella mini
The MEGGLE mozzarella mini is perfect as a mini-snack, a part of a refreshing salad that you will make in the blink of an eye, on your pizza or in your sandwich. In fact, it is perfect in all combinations. Look for it in a practical 125 g package. Enjoy!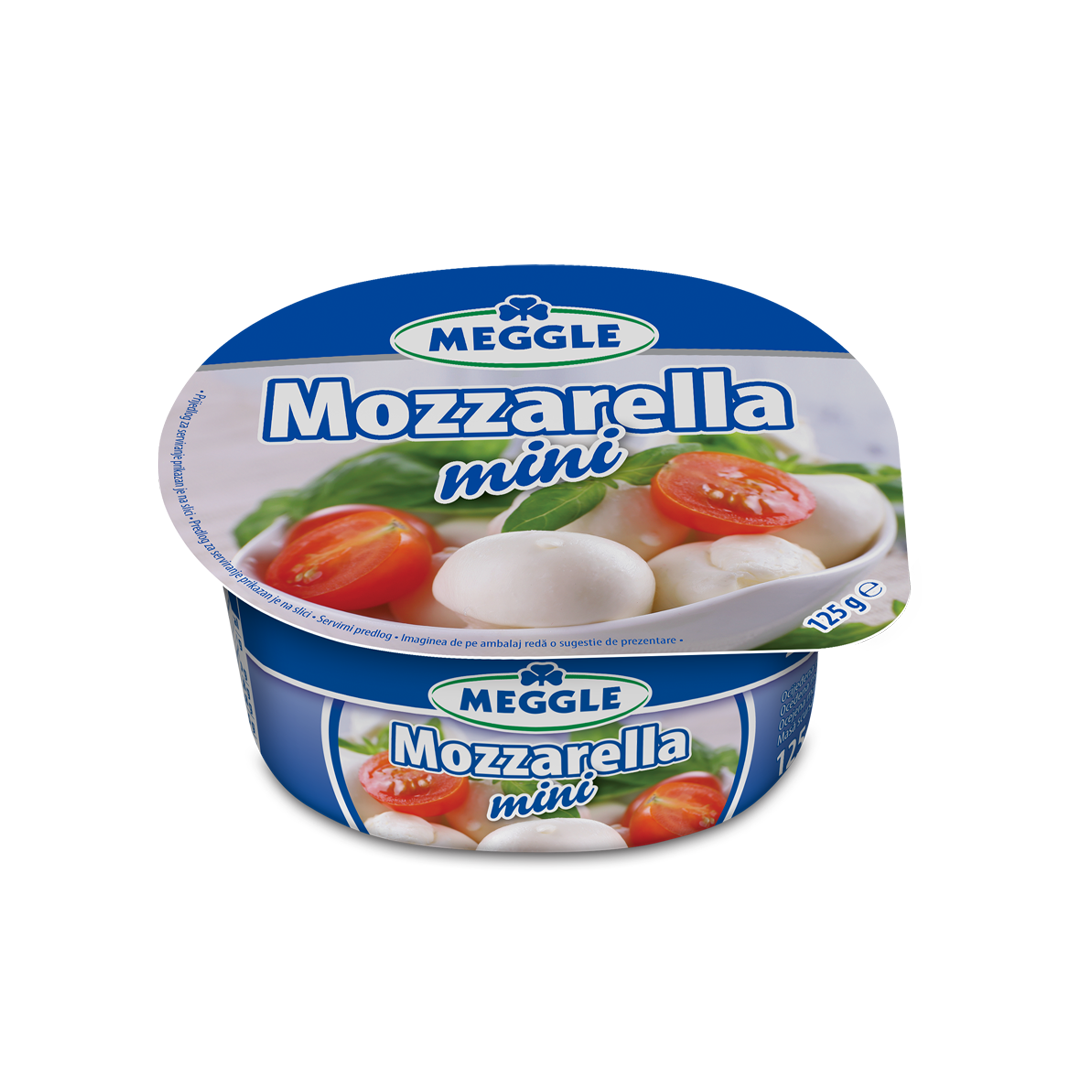 Nutrition facts per 100g:
Energy 947 kJ / 228 kcal
Fat 17,0 g
Saturated fat 12,0 g
Carbohydrates 0,8 g
Sugar 0,8 g
Protein 17,5 g
Salt 0,4 g
Ingredients:
milk, specific culture, salt, acidity regulator: citric acid; enzymes (rennin).
Password protected content! Please enter password.
Other products