Fresh cheese
Fresh cheese is an ideal choice for anyone who pays attention to the intake of fat in their body, but does not want to give up the taste and quality characteristic of MEGGLE fresh cheese. It is naturally rich in proteins that contribute to maintaining bone health and muscle growth, so we recommend this cheese to anyone who strives for a balanced and varied diet and a healthy lifestyle. The product is packaged in a 200 g cup with a transparent lid that protects the cheese from drying out. Such packaging allows consumption on several occasions without loss of quality and aroma.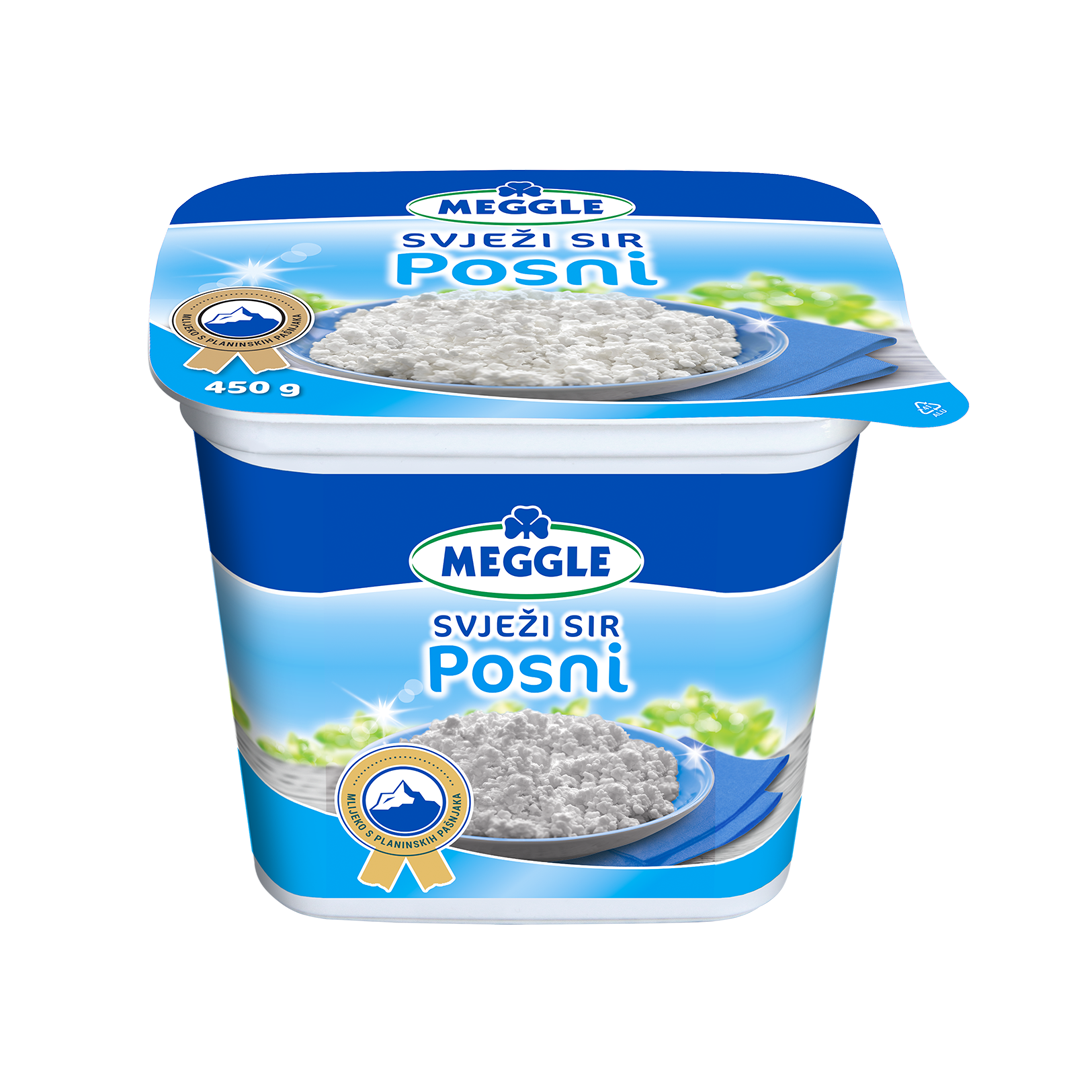 Nutrition facts per 100g:
Energy 304 kJ / 72 kcal
Fat 1,9 g
Saturated fat 1,3 g
Carbohydrates 2,8 g
Sugar 2,8 g
Protein 10,8 g
Salt 0,24 g
Ingredients:
pasteurised milk, dairy bacteria culture, rennet.
Password protected content! Please enter password.