Cold appetizers
Quick rolls with fresh cheese and sour cream
30 min
Ingredients:
Dough
» 250 g of smooth white flour
» 3 flat teaspoons of baking powder
» 125 g MEGGLE fresh cheese with sour cream
» 50 ml MEGGLE UHT milk
» 50 ml of oil
» 1 egg white
» 1/2 teaspoon salt
Coating
» 1 egg yolk
» 1 tablespoon MEGGLE UHT milk
» pinch of pepper
» sesame, flax, or other seeds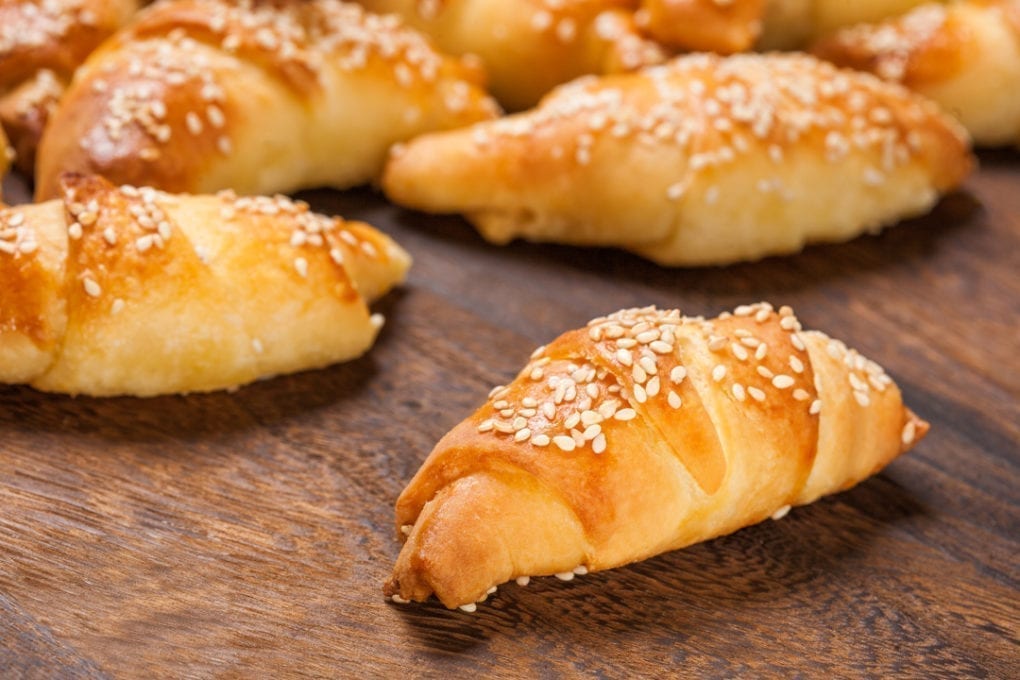 Preparation:
Sift flour and baking powder, add the remaining ingredients, and mix the dough with a mixer with spiral extensions. First at the lowest and then at the highest speed so that a ball of smooth dough is obtained. You can also knead it by hand. Preheat the oven to 180° C.
When you get a smooth ball of dough that separates from the walls of the bowl, roll out the dough on a floured surface, cut the dough into squares and each square diagonally to get triangles. Fill them with hard cheese / ham / MEGGLE fresh cheese. You can also add some herbs to the filling. From one part of the dough, you can cut out circles and fold them to get a shell shape that you can eventually decorate and close by pressing with a fork.
Finally, stir in the egg yolk with milk and a little pepper, and coat the rolls with the resulting mixture and sprinkle with sesame seeds, flax, poppy seeds, or something else you have on hand. Then place in the oven and bake for 30 minutes.
Print recipe
MEGGLE products used in recipe