Milk
UHT milk 2,5% mf
MEGGLE UHT milk with 2.5% milk fat in a 1 L package will satisfy almost all tastes and needs of all household members. In case you need a larger amount of milk or, for example, you want to avoid those hateful situations when you run out of milk for your coffee in the morning because you forgot to buy more – we have prepared a 6-pack of 1 L milk cartons to save the day.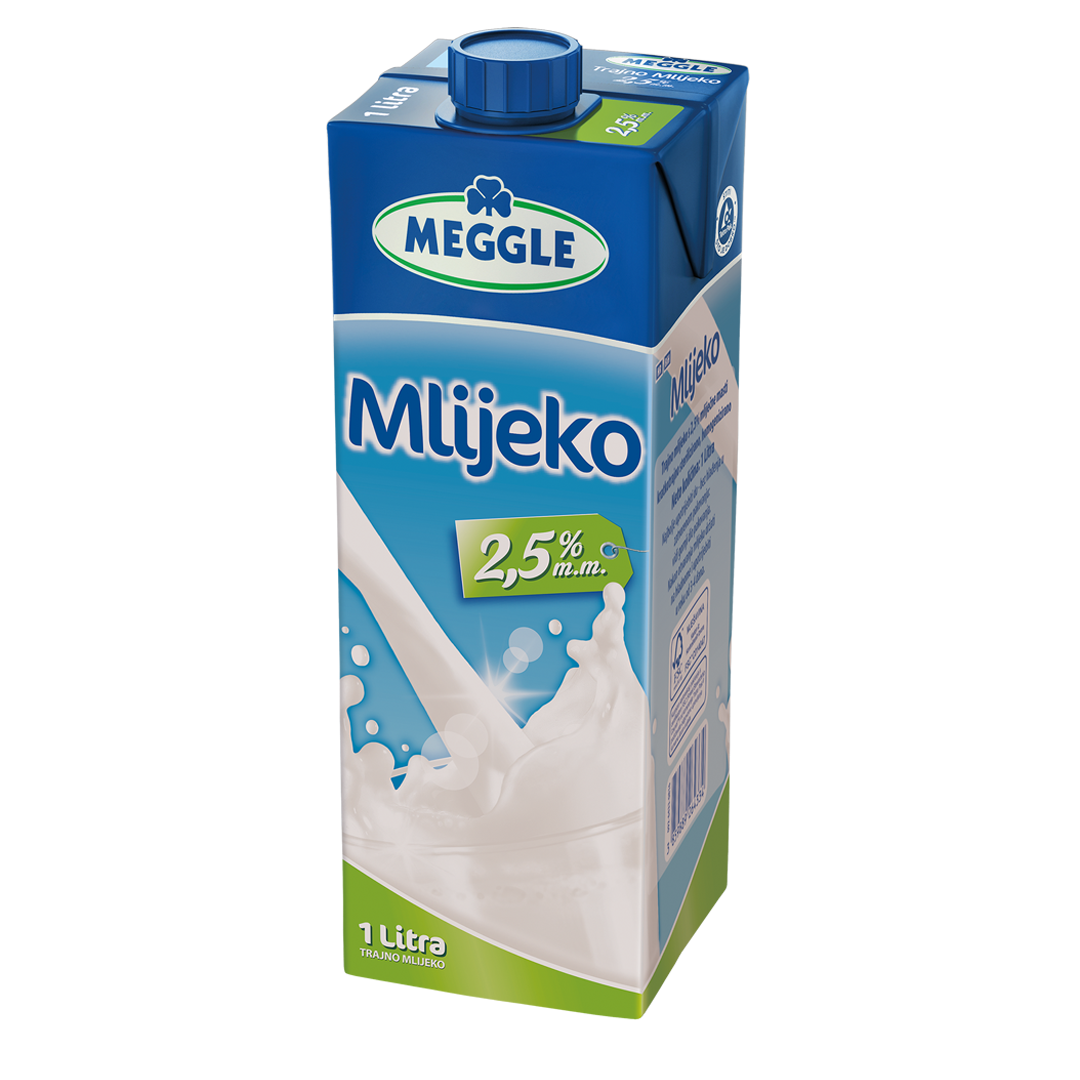 Nutrition facts per 100g:
Energy 230 kJ / 55 kcal
Fat 2,5 g
Saturated fat 1,6 g
Carbohydrates 4,7 g
Sugar 4,7 g
Protein 3,4 g
Salt 0,1 g
Calcium 120 mg (15 % PU*)
*PU - recommended intake
Password protected content! Please enter password.
Other products