Milk
UHT milk 0,9% mf
For those who choose low-fat foods, we have prepared MEGGLE permanent milk with 0.9% milk fat in a 1 L package. Without hesitation, pour yourself a full cup and enjoy the original taste of low-fat milk.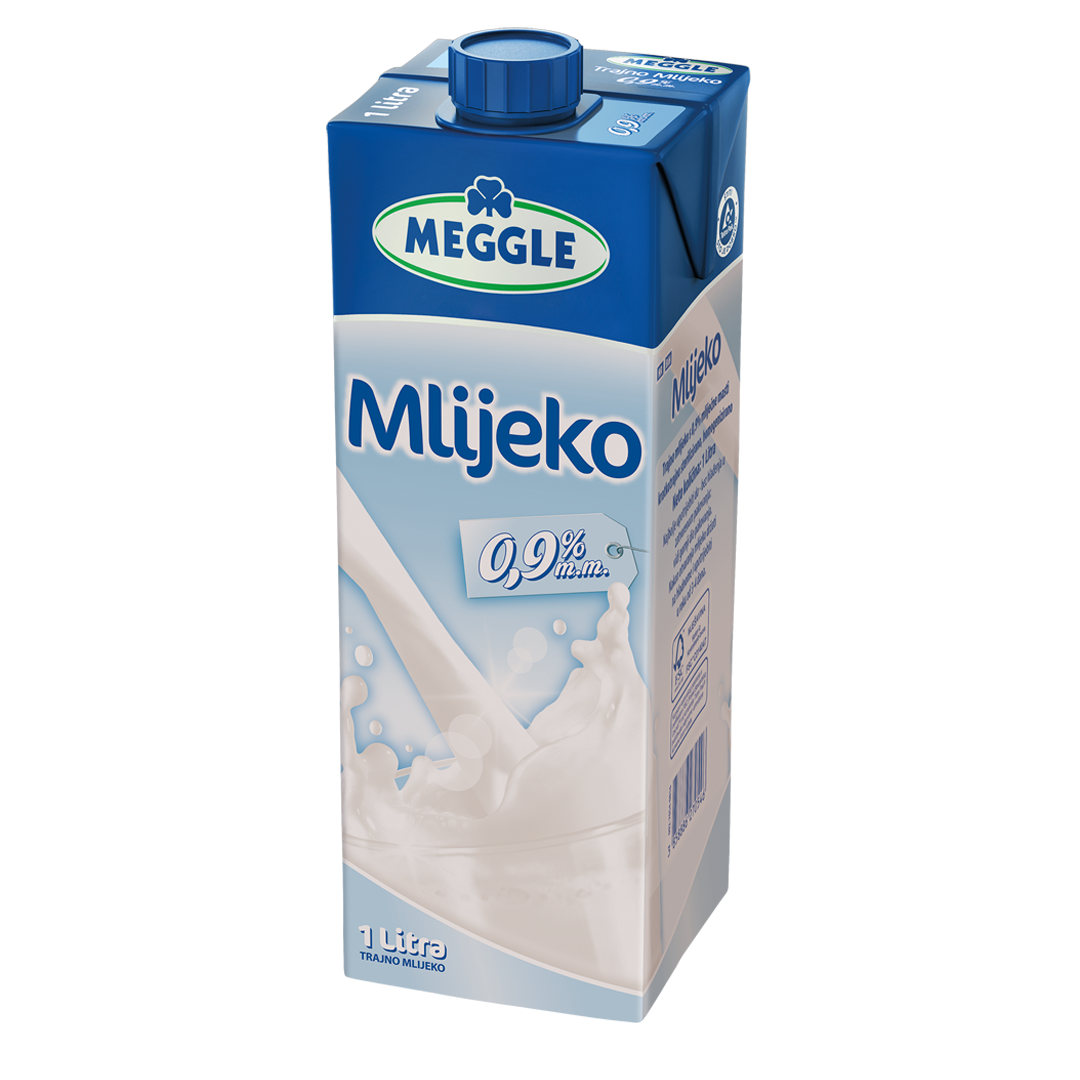 Nutrition facts per 100g:
Energy 171 kJ / 40 kcal
Fat 0,9 g
Saturated fat 0,6 g
Carbohydrates 4,7 g
Sugar 4,7 g
Protein 3,4 g
Salt 0,1 g
Calcium 120 mg (15 % PU*)
*PU - recommended intake
Password protected content! Please enter password.
Other products