Salty dishes
Gnocchi with mushrooms
10 min
Ingredients:
» 250 g gnocchi
» salt
» 150 g mushrooms (any kind)
» 80 g MEGGLE butter with herbs
» Freshly ground pepper
» Freshly grated nutmeg
» 30 g MEGGLE grated cheese
» Fresh herbs to season (eg thyme)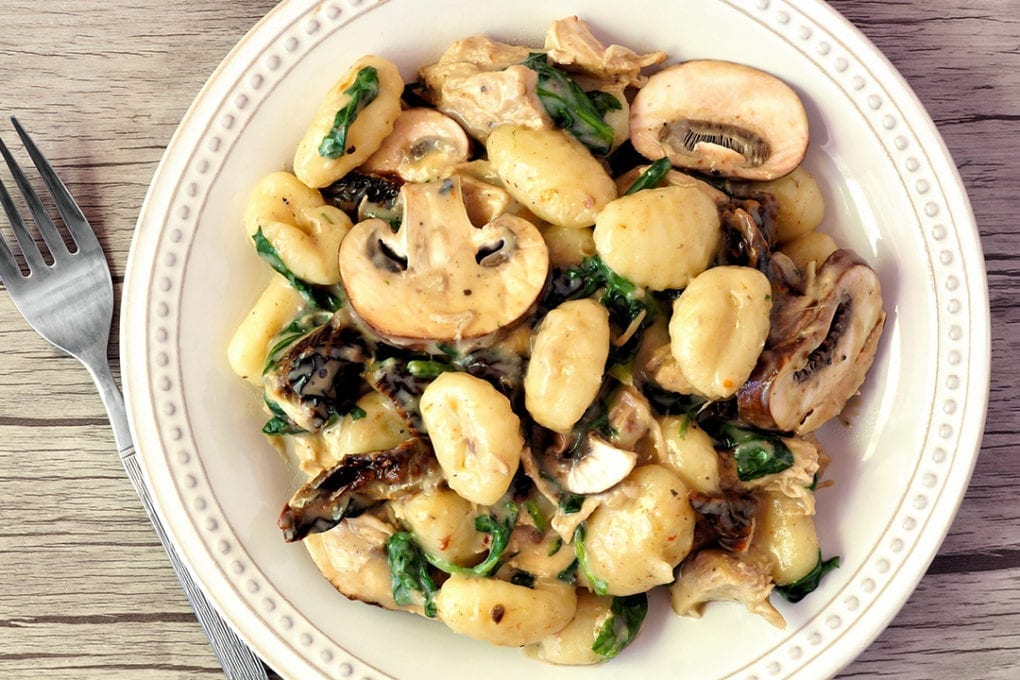 Preparation:
Cook the gnocchi in salted water according to the instructions on the package. Clean the mushrooms and chop finely. Melt the butter with the herbs in a deep pan, add the mushrooms and fry until golden brown. Add well drained gnocchi and fry briefly. Season with pepper and nutmeg. Serve sprinkled with parmesan and fresh herbs.
Print recipe
MEGGLE products used in recipe