Herb butter
Herb butter
MEGGLE butter with herbs and spices is another unique product from the MEGGLE dairy family. It is an ideal addition when preparing meat, potatoes, vegetables, pasta and other specialties. It perfectly complements the taste of barbecue and enriches baked and cooked dishes. Look for it in our 125 g package.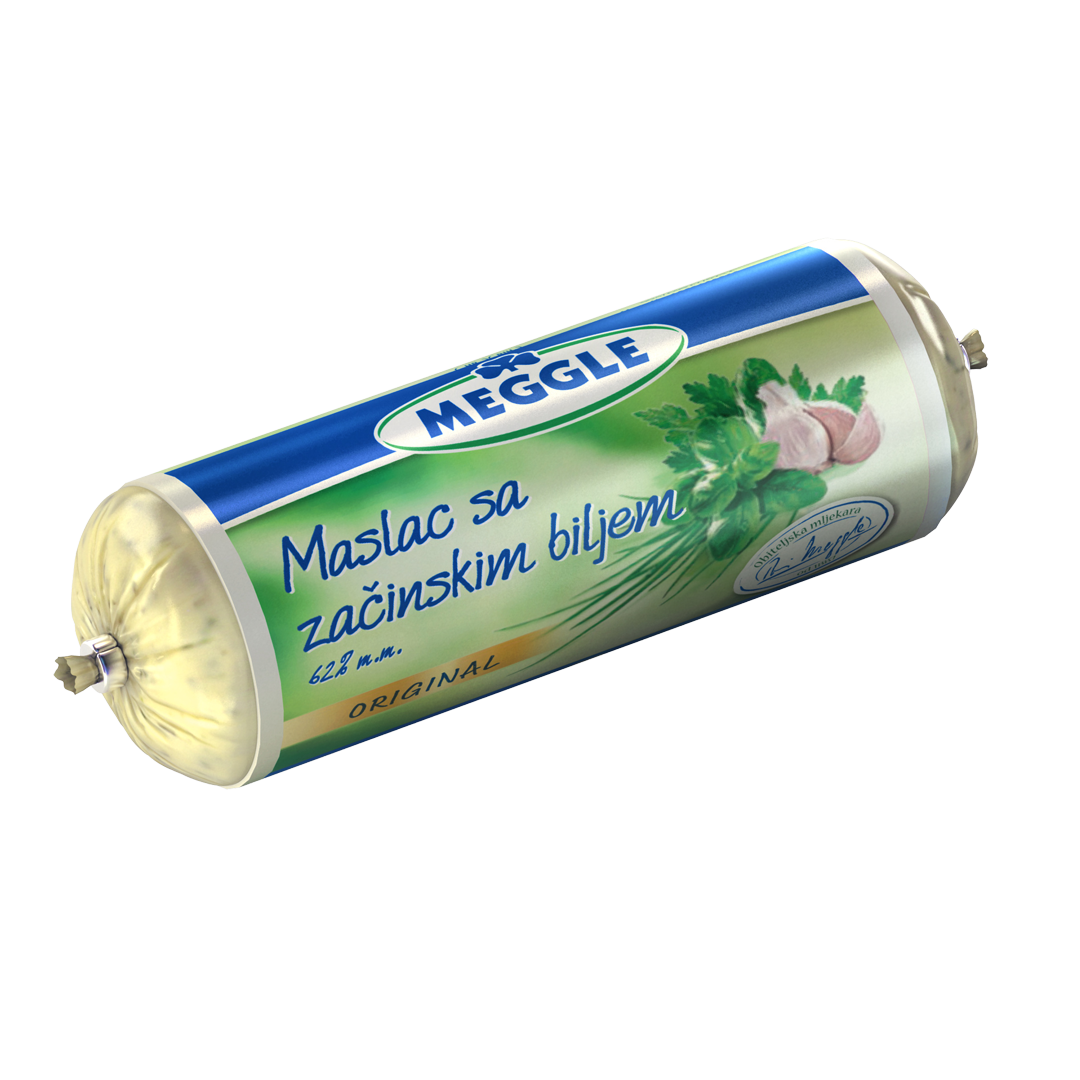 Nutrition facts per 100g:
Energy 2377 kJ / 578 kcal
Fat 62 g
Saturated fat 40 g
Carbohydrates 3,3 g
Sugar 2,4 g
Protein 1,2 g
Salt 2,1 g
Ingredients:
butter, onion, parsley 6 %, garlic 3 %, salt, herbs, spices, starch, lemon juice*, natural garlic flavoring. * from concentrate
Password protected content! Please enter password.