Sweet dishes
Fresh cheese and apricot cake
1h 15 min
Ingredients:
» 250 g MEGGLE butter (softened)
» 350 g of sugar
» 10 g vanilla sugar
» 180 g MEGGLE sour cream
» 800 g MEGGLE of fresh cheese
» 1 lime or lemon
» 6 eggs
» 120 g of wheat semolina
» 1 bag of vanilla pudding
» 80 g of apricot jam
» butter for baking sheet
» 1 apricot compote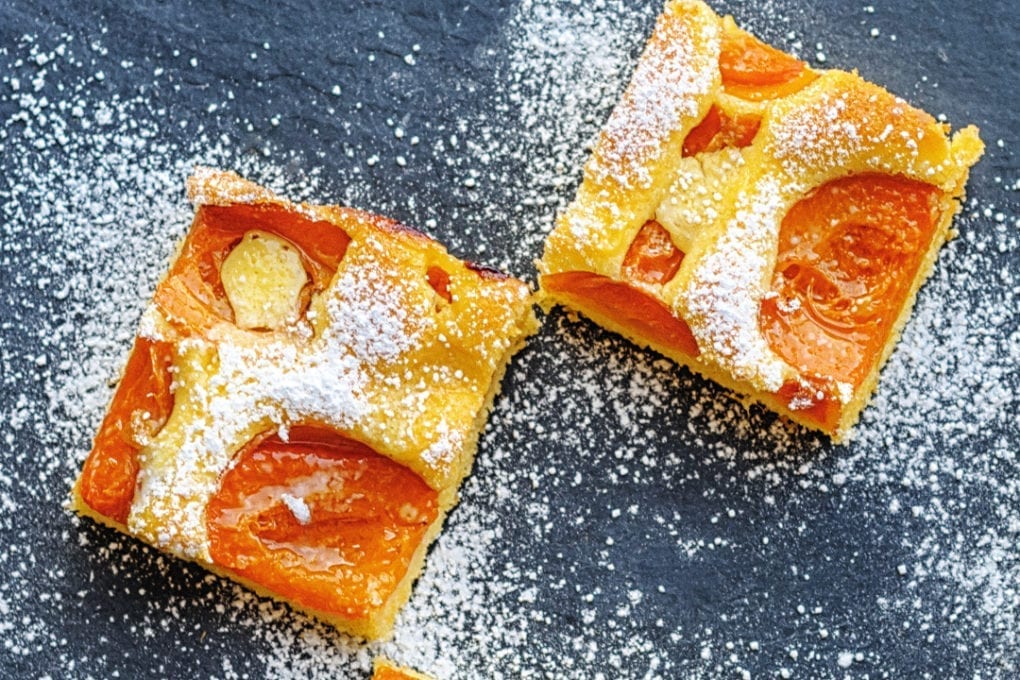 Preparation:
Put the softened butter in a bowl, add sugar, vanilla sugar and froth the ingredients with a mixer. Then mix sour cream, fresh cheese, grated lime or lemon zest, wheat semolina, egg yolks one by one and vanilla pudding powder. From the egg whites, with the addition of a pinch of salt, beat the solid snow and mix it evenly into the cheese mixture. Pour into a greased or paper-lined baking sheet (30x40cm) and level the prepared mixture. Arrange the drained apricots from the compote at regular intervals in the mixture and place the cake prepared in this way in the oven, heated to 175 ° C for about 40 minutes. When the cake is done, turn off the oven and leave it in it for another 15 minutes. Heat the apricot jam and coat the whole cake while still warm.
Print recipe
MEGGLE products used in recipe