Cooking cream
Pana da cucina
The name itself is associated with Italy, and we know that we, just like Italians, are passionate gourmands and that our kitchen is a place for the creation of irresistible gastronomic delights. MEGGLE Panna da cucina enriches the flavours of sauces, and makes classic soups more interesting.
Try it in the preparation of pastries, cakes and creams too.
Available in a 200 ml pack.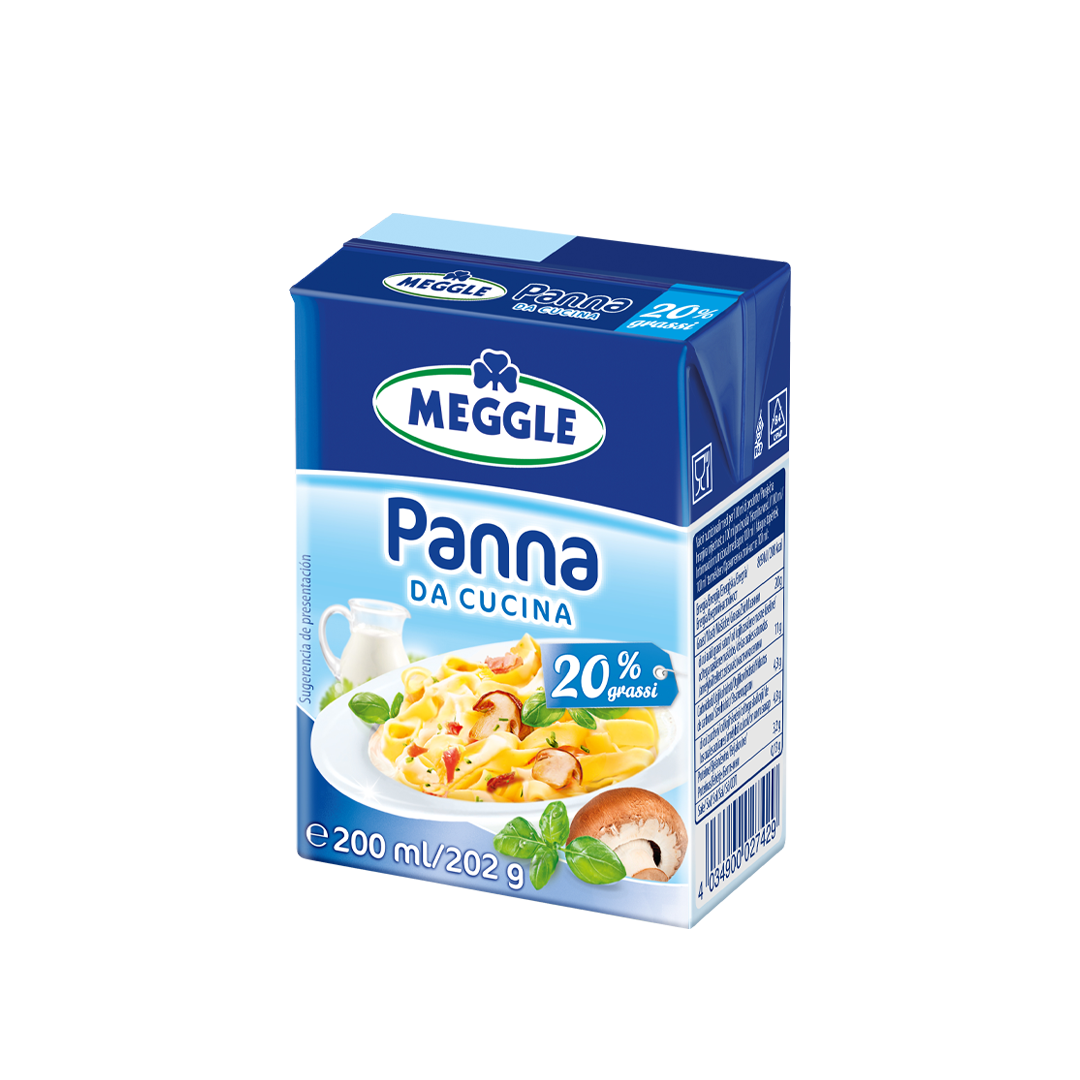 Nutrition facts per 100g:
Energy 869 kJ / 208 kcal
Fat 20 g
Saturated fat 11 g
Carbohydrates 4,3 g
Sugar 4,3 g
Protein 3,2 g
Salt 0,13 g
Ingredients:
cream, milk proteins, thickeners: carob flour, carrageenan, guar gum.
Password protected content! Please enter password.
Other products