Cooking cream
Cooking cream 10% mf 500ml
MEGGLE cooking cream is prepared from the highest quality cream and due to its exceptional consistency and density, is an ideal addition in the preparation of various dishes. It is in a practical package of 250 ml and 500 ml with a screw cap that additionally ensures the freshness of the product.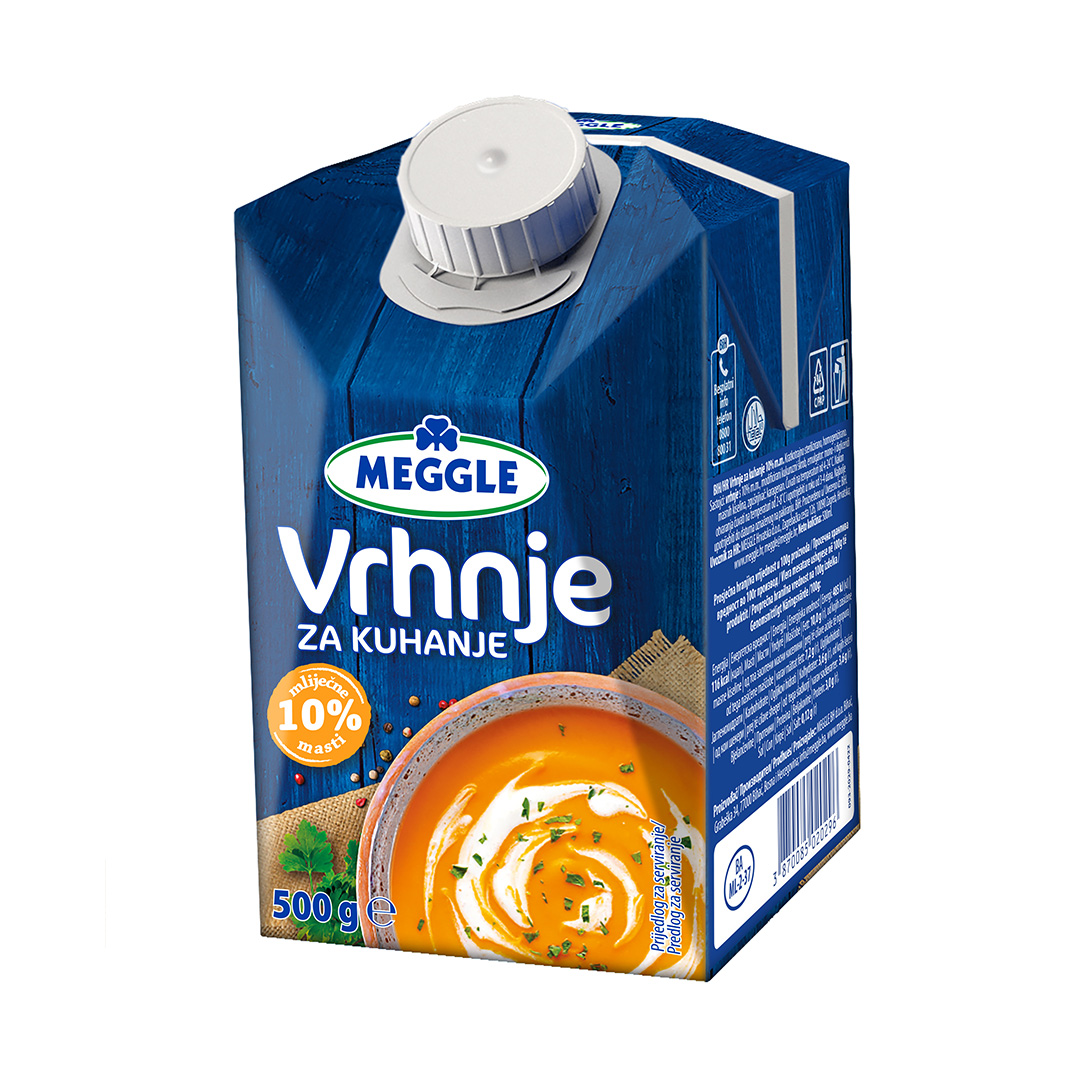 Nutrition facts per 100g:
Energy 511 kJ / 123 kcal
Fat 10 g
Saturated fat 7,0 g
Carbohydrates 5,2 g
Sugar 4,2 g
Protein 3,1 g
Salt 0,24 g
Ingredients:
cream 10 % fat, stabiliser: modified starch E1422, emulsifier: E471, thickener: E407.
Password protected content! Please enter password.
Other products