TickTock, it's coffee o'clock!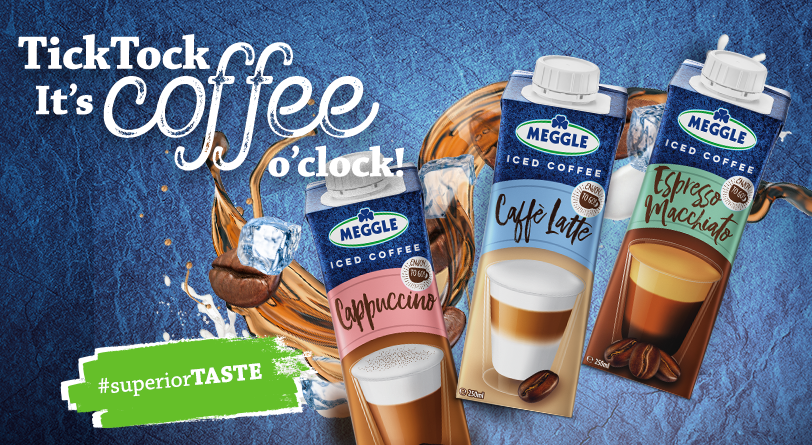 NEW – MEGGLE Iced Coffee
Enjoy SUPERIOR taste and real refreshment at any time!
Is it hot enough for you? No matter.
We have prepared three refreshing iced coffee drinks that will delight your senses!!
MEGGLE Iced Coffee – Caffe Latte, Coffee Espresso Macchiato and Cappuccino – are here to bring you fresh and joyful mornings, help you feel energized and refreshed at noon, or just chill in the afternoons.
Every moment is the right moment for our SUPERIOR-flavored iced coffees.
MEGGLE Iced Coffee Espresso Macchiato is the right choice on hot summer mornings. First thing in the morning, during or after breakfast, on your way to work, while driving your child to kindergarten … or if you just need a refreshments, any time of a day!
For those who like a milder coffee taste, we have prepared MEGGLE Iced Coffee Cappuccino.
Of course, there is also our iced coffee MEGGLE Iced Coffee Caffe Latte with the same amount of milk and coffee.
We thought of everything!
But really "everything", because all three iced coffees flavours come with a reduced sugar content, which means you can enjoy their rich flavours without worrying about too much sugar.
Refresh yourself whenever you need refreshment, press "pause" and…
Tick ​​Tock, it's coffee o'clock – your day, your rules!
Enjoy!