Cold appetizers
Spring salad
Ingredients:
» 200 g of ham
» 4 boiled eggs
» 4 tablespoons MEGGLE sour cream
» 1 teaspoon white pepper
» 1 teaspoon of salt
» 200 g of lettuce
» 100 g of carrots
» 50 g peas
» 50 g tomatoes
» 1 lemon
» 20 g of fresh parsley leaf
» 20 g of fresh dill
» 10 g of black olives
» 10 g of green olives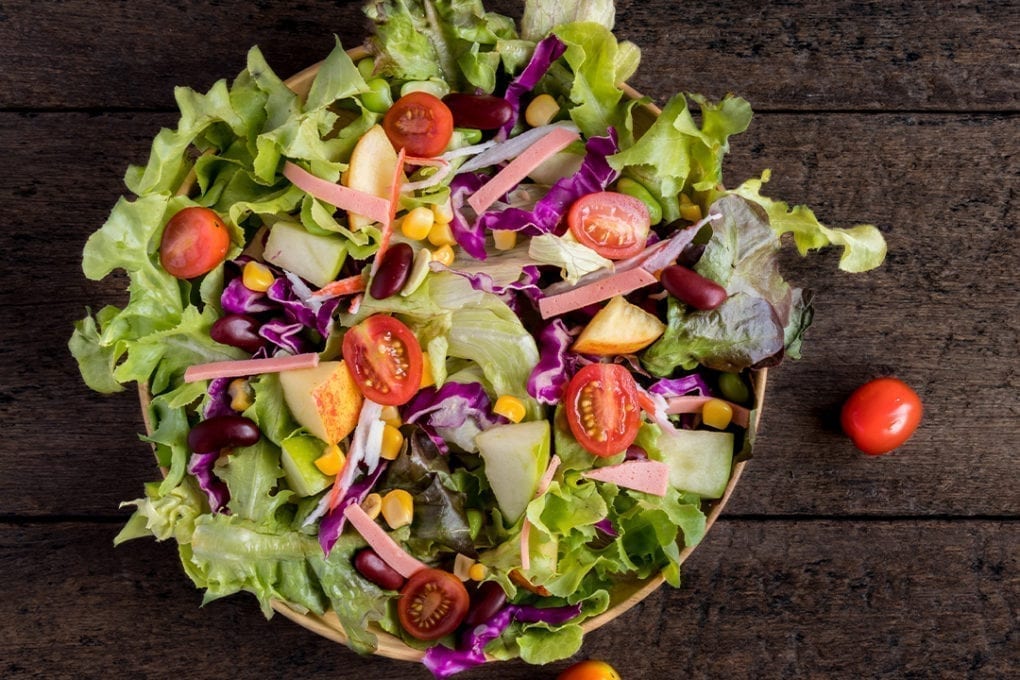 Preparation:
Cut the ham and lettuce into noodles, tomatoes and olives into rings and place everything in a bowl. Cut the carrots into cubes and cook. Boil peas in salted water. Cool the peas and carrots and add to the bowl with the other ingredients. Add olive oil and lemon juice, salt and pepper. Combine the mixture with the sour cream. Place a lettuce leaf on a plate, arrange the boiled eggs, sliced ​​rings and serve the prepared salad on them. Garnish with fresh herbs, tomato rings and olives.
Print recipe
MEGGLE products used in recipe