Salty dishes
Pumpkin soup with cooking cream
Ingredients:
» 800 g of yellow pumpkin cut into cubes
» 150 g onion
» 100 g of ginger
» 100 g MEGGLE butter
» 1 liter of vegetable stock
» 250 ml MEGGLE cooking cream
» 2 teaspoons Curry spice
» 5 slices of garlic
» 1/2 tablespoon lemon juice
» 180 g MEGGLE sour cream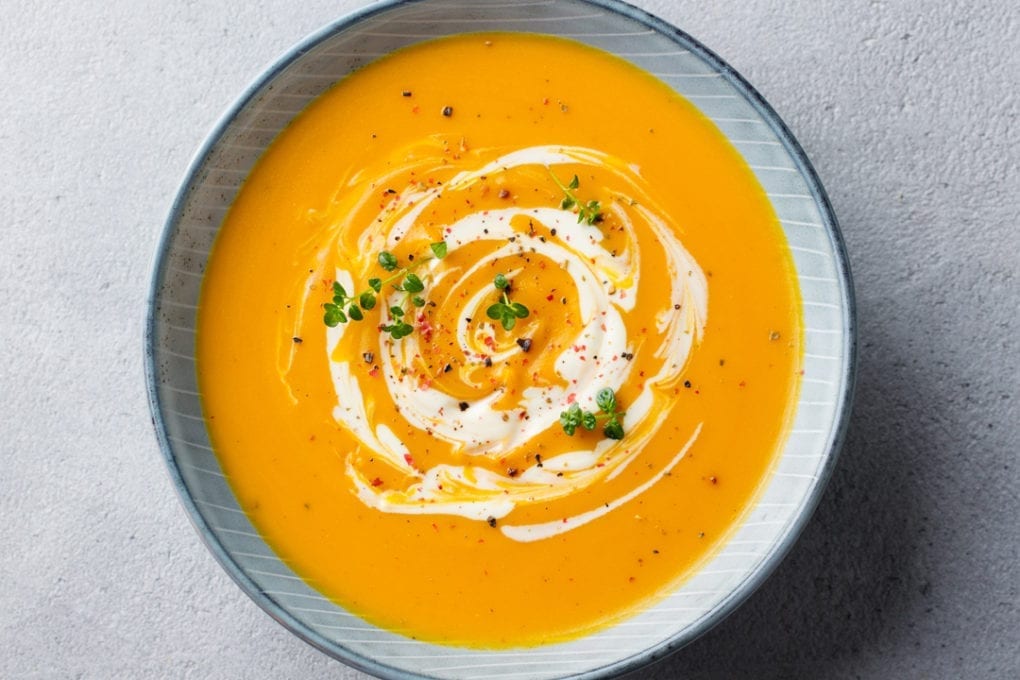 Preparation:
Peel a squash, grate it and cut it into medium-sized cubes. Chop the onion and grate the ginger. Rinse the onion and ginger in the butter, then add the pumpkin and some vegetable stock, so that the pumpkin is completely cooked. When the pumpkin is cooked, add the remaining stock, finely chopped garlic, curry and lemon, to bring the soup to a boil once more. Reduce the heat and mix the vegetables carefully with a stick mixer. As a final spice, stir in the cooking cream to make the soup creamy.
Serve this delicious and healthy winter soup in plates with a spoonful of sour cream, garnish with chives, parsley, or some roasted pumpkin seeds.
Print recipe
MEGGLE products used in recipe