Cold appetizers
Ham rolls with fresh cheese and sour cream
15 min
Ingredients:
» 8 thin slices of cooked ham
» 500 g MEGGLE fresh cheese with sour cream
» 1 fresh horseradish
» 1 orange
» 4 pickles
» 1 bunch of spring onions
» 1 bunch of radishes
» salt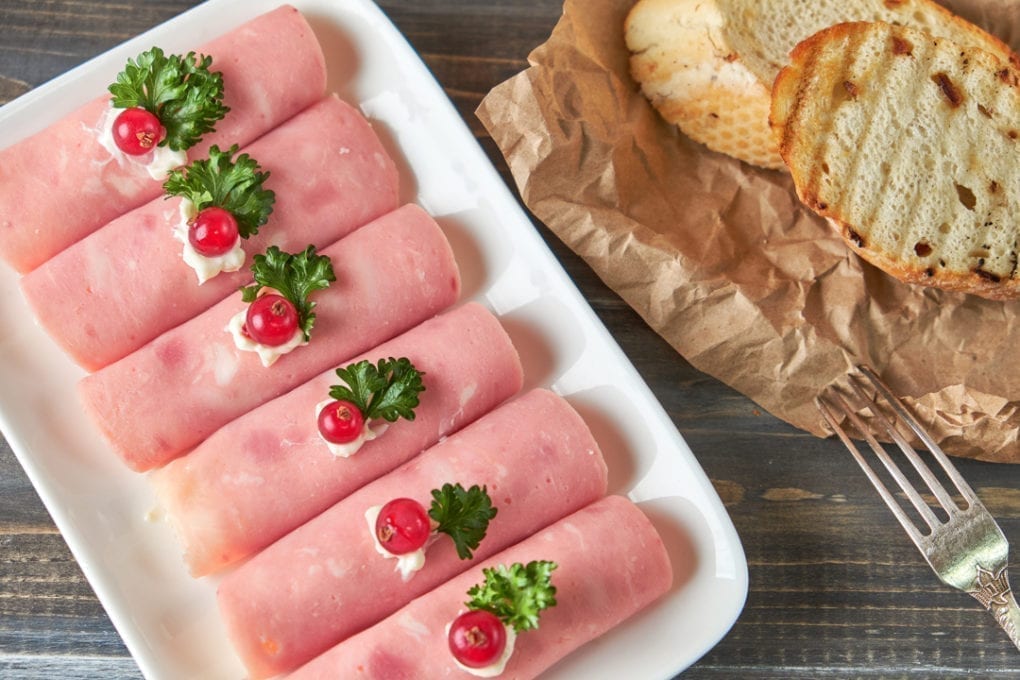 Preparation:
Squeeze the juice from the orange. Cut the pickles into small cubes, and clean and grate the horseradish. In a bowl with cream cheese add sliced ​​cucumbers, 2-3 tablespoons grated horseradish, salt, pour orange juice and mix the ingredients. Place slices of ham on the work surface, top them with spiced fresh cheese with cream and fold into rolls. Arrange the rolls thus obtained on plates and serve.
Print recipe
MEGGLE products used in recipe