Desserts
Panna cotta
Panna Cotta is an Italian dessert originally from Piedmont. This creamy vanilla delicacy has a structure that resembles pudding, but we dare say that it's even more delicious. Enjoy a light, but unforgettable dessert … Let it slowly melt in your mouth. Besides the irresistible taste, Meggle Panna Cotta is also known for its exceptionally simple preparation. A few minutes for a premium dessert!
Meggle Panna Cotta comes in packaging of 1 litre and 500 ml.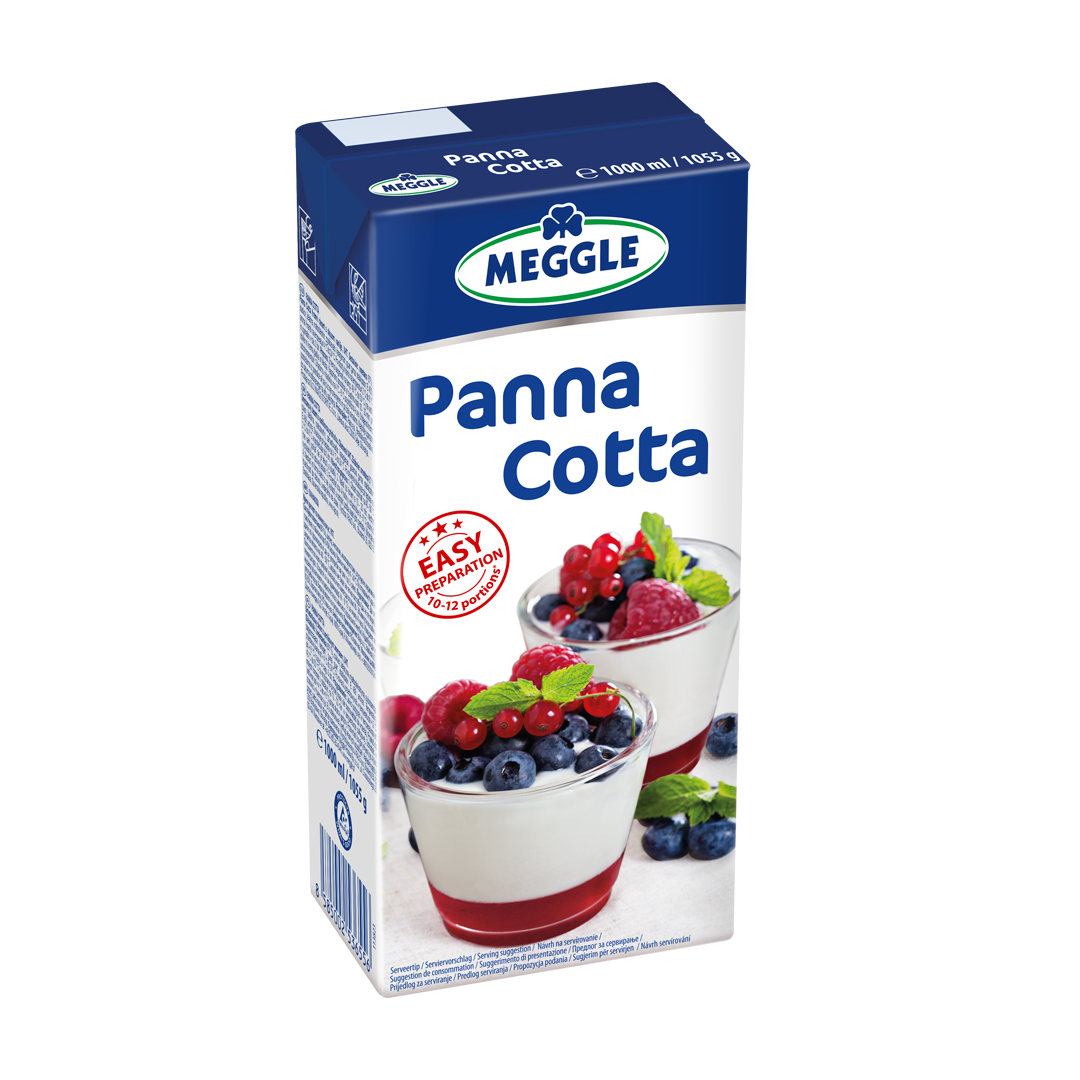 Nutrition facts per 100g:
Energy 730 kJ / 174 kcal
Fat 10,6 g
Saturated fat 5,8 g
Carbohydrates 15,7 g
Sugar 14,7 g
Protein 4,1 g
Salt 0 g
Ingredients:
cream (87%), sugar, gelatine, maltodextrin, stabilizers: carrageenan, guar gum, E450; flavouring.
Password protected content! Please enter password.