MEGGLE cheese
Mozzarella cheese slices
Each sandwich turns into an irresistible gourmet delicacy. MEGGLE mozzarella melted cheese slices will provide delicious, irresistible hot snacks in the blink of an eye.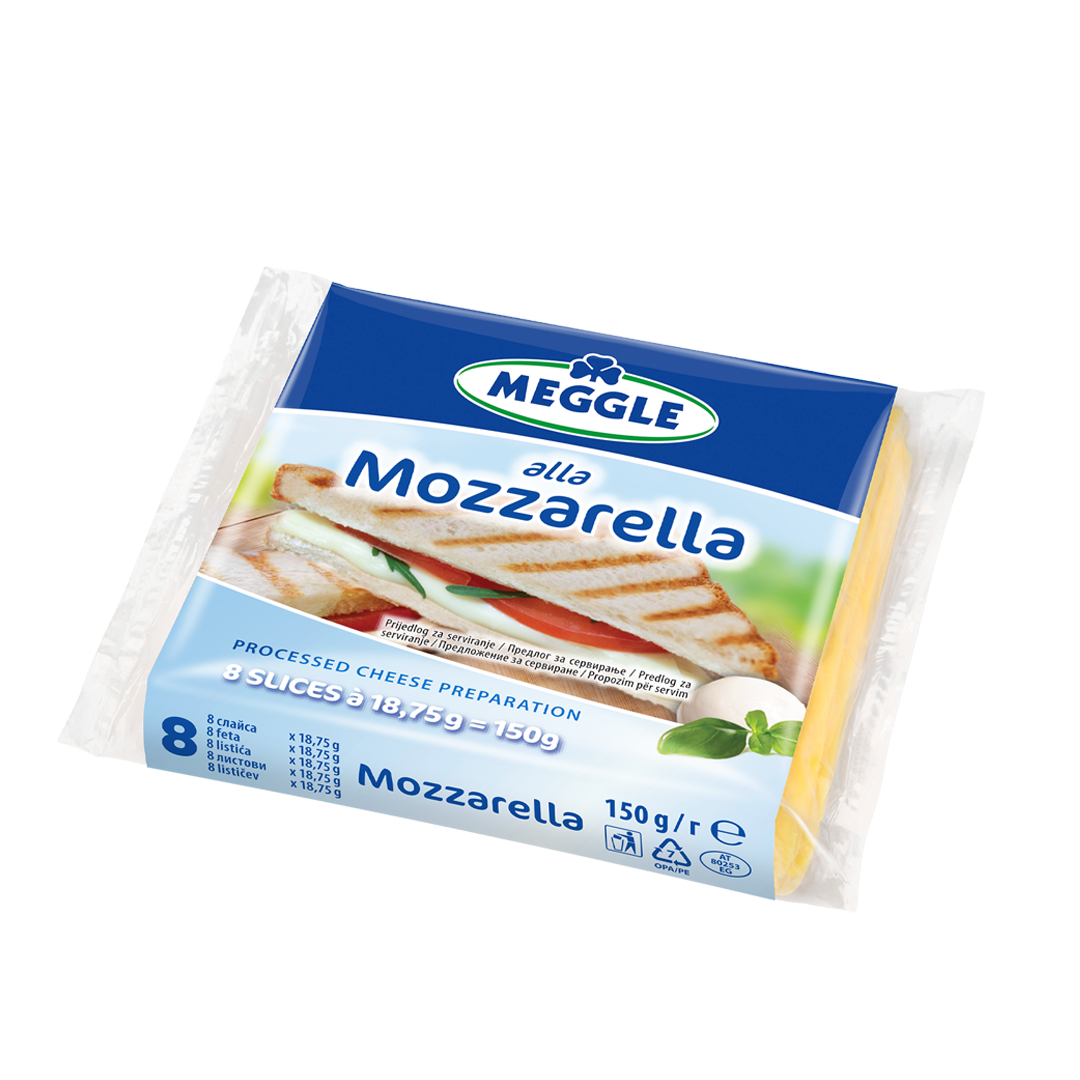 Nutrition facts per 100g:
Energy 1145 kJ / 277 kcal
Fat 21 g
Saturated fat 13 g
Carbohydrates 5 g
Sugar 5 g
Protein 17 g
Salt 2,4 g
Ingredients:
Cheese (32%), Skimmed Milk Concentrate, Mozzarella (12%), Butter, Emulsifying Salt (E331), Milk Protein, Acidity Regulator (E500, E270).
Password protected content! Please enter password.
Other products