Emmental cheese
Emmental cheese in slices
Whether you are an experienced chef or a novice in the kitchen, this versatile and delicious cheese will take your culinary creations to a new level. Here are some tempting ideas for consuming MEGGLE Emmental that will stimulate your culinary imagination:
Irresistible Sandwiches: Upgrade your breakfast or lunch routine by sandwiching MEGGLE Emmental in slices between your favorite bread. The rich and creamy taste, combined with the classic Emmental pitted texture, will turn your ordinary sandwich into a gourmet delight.
Gourmet Burgers: Up your burger game by adding Emmental in slices. The unique nutty flavor and melt-in-your-mouth texture will add a luxurious touch to your juicy beef or veggie burgers, making every bite a truly exceptional experience.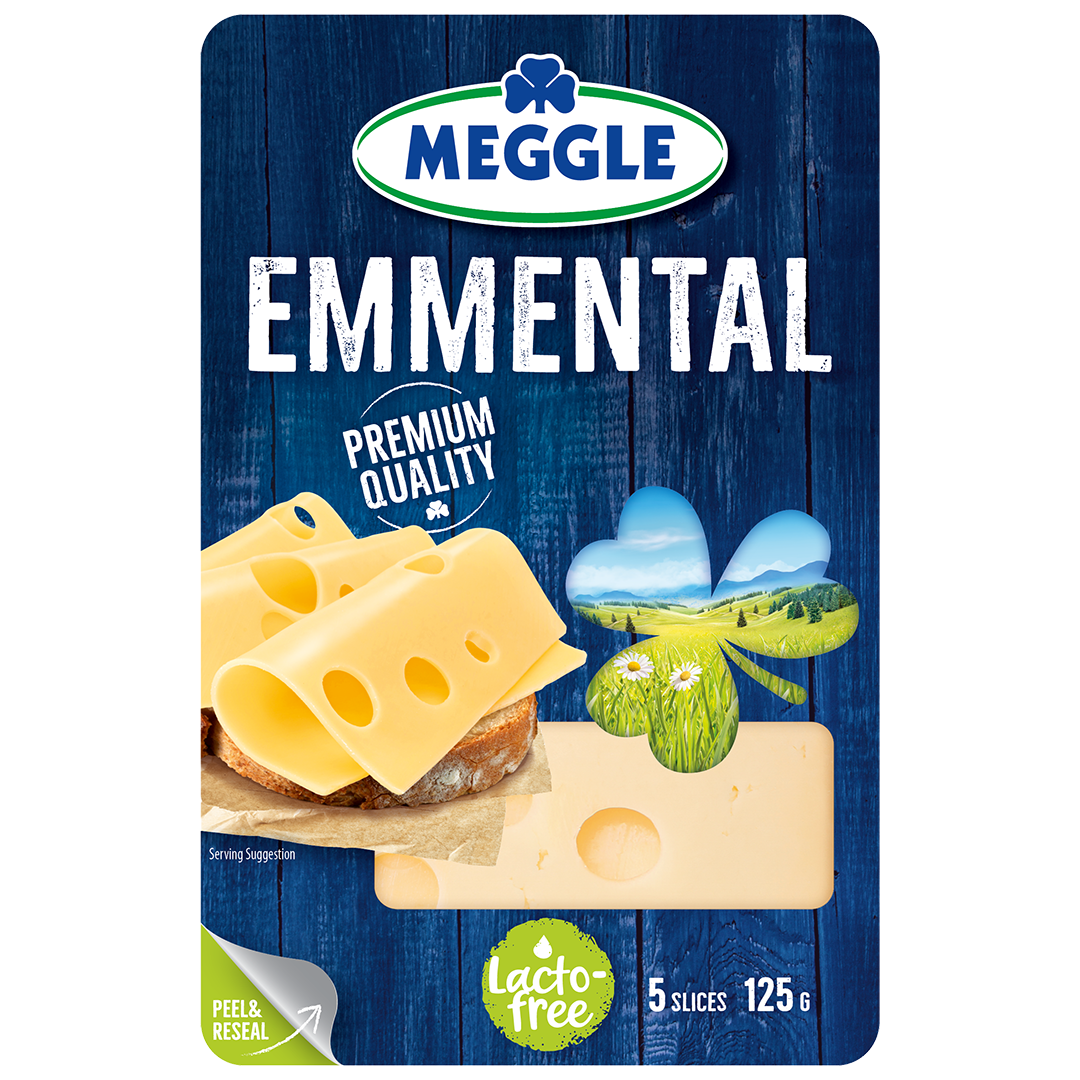 Nutrition facts per 100g:
Energy 1566 kJ / 377 kcal
Fat 29 g
Saturated fat 19 g
Carbohydrates < 0,1 g
Sugar < 0,1 g
Protein 29 g
Salt 0,5 g
Calcium 1000 mg
Ingredients:
milk of cows (99,4%), table salt, cultures, microbial coagulant
Password protected content! Please enter password.
Other products