Milk drinks
Chocolate milk
Chocolate milk is a drink that will be equally enjoyed by children and adults alike! Our nourishing, top quality MEGGLE milk is enriched with an irresistible chocolate flavour. It is a great choice to complete breakfast, as a small snack or as part of a delicious dinner.
In addition to the classic chocolate milk, in the MEGGLE offer you can also find the cute Milky Max packaging for children. It will supply them with the necessary vitamins and calcium, and the little ones will enjoy the great taste of this special chocolate drink at the same time!
Chocolate milk comes in a 500 ml pack, and Milky Max in a 200 ml pack.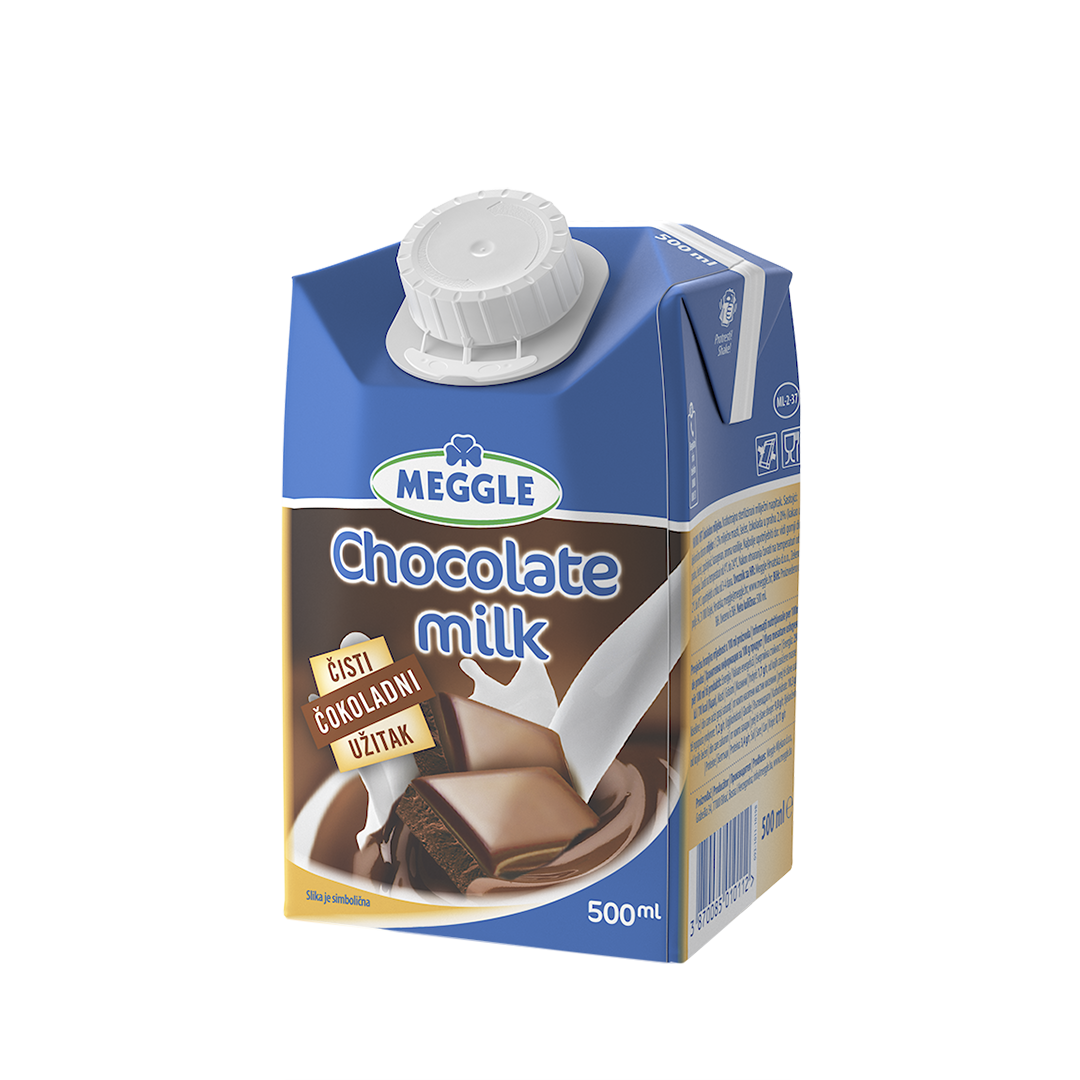 Nutrition facts per 100g:
Energy 318 kJ / 76 kcal
Fat 2,3 g
Saturated fat 1,6 g
Carbohydrates 10,3 g
Sugar 9,8 g
Protein 3,4 g
Salt 0,1 g
Ingredients:
milk with 2,1% milk fat, sugar, chocolate powder 2% (cocoa powder, sugar, thickener, carrageenan, vanilla flavour).
Password protected content! Please enter password.
Other products