MEGGLE baguette
Baguette Laugen
MEGGLE Baguette Laugen is an irresistible Bavarian-style bread, smooth dark crust and soft interior. It is enriched with sumptuous butter and the finest spices. Enjoy the fullness of the taste. The Germans would say – Mahlzeit!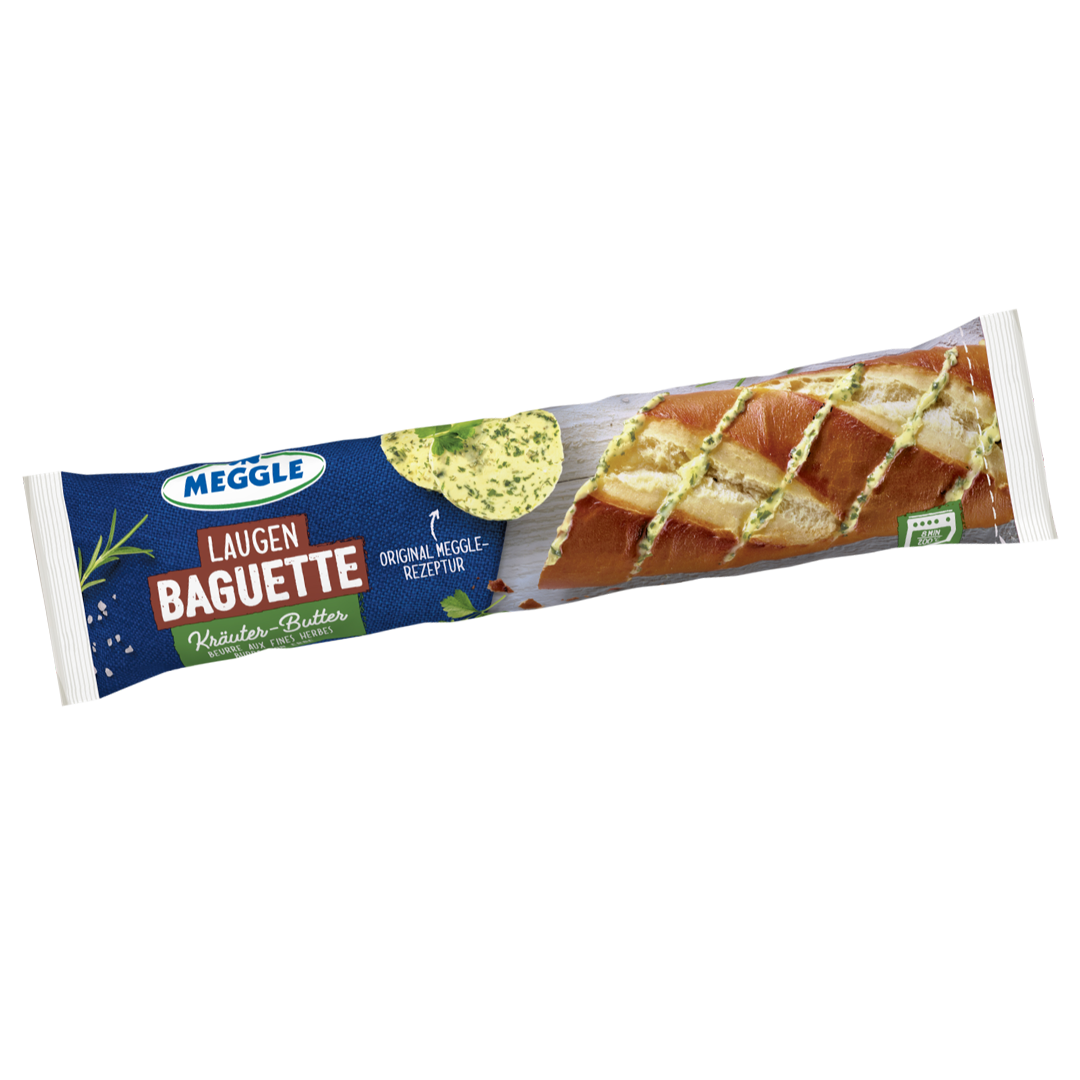 Nutrition facts per 100g:
Energy 1287 kJ / 308 kcal
Fat 15 g
Saturated fat 9,6 g
Carbohydrates 35 g
Sugar 2,5 g
Protein 6,3 g
Salt 1,80 g
Ingredients:
wheat flour, water, butter with herbs and garlic (butter preparation) 22% (butter, onion, parsley, garlic, salt, herbs, spices, starch, lemon juice concentrate, preparation of garlic aroma), butter, yeast, salt, sugar, wheat gluten, skimmed milk powder, wheat malt flour, rye flour, natural aroma, regulator: sodium hydroxide.
Password protected content! Please enter password.
Other products